eLuxury Review of the Week: "Every Interaction Was Incredible!"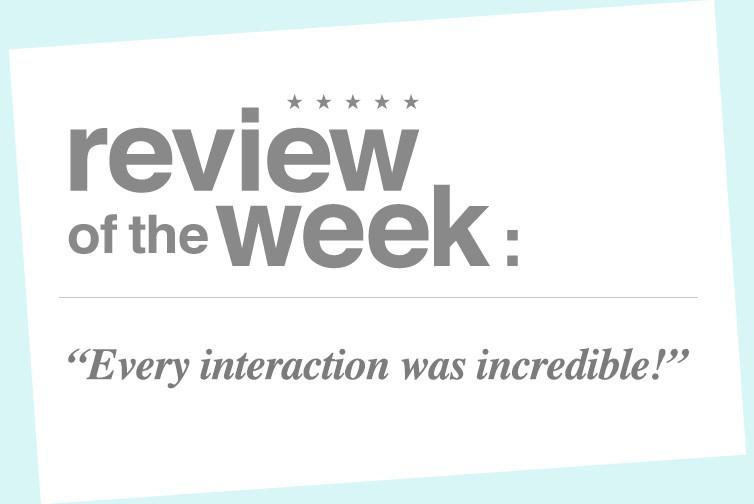 Reviews are a driving force behind any online company and eLuxury is no exception. Reviews and feedback from customers are what help us to make our products, customer service, shipping, and website better year over year. 
Today we wanted to share an eLuxury review that we received a few days ago from a very satisfied customer. 
eLuxury is a company which spoils their customers with great products and services at a good price. I found them by accident when looking for new linens for our new king-sized bed. 
We were looking for a mattress pad that would breath, flannel sheets, and duvet covers. From their website you can chat online with their Concierge service, email them or call them. As I had many questions, I called them and they graciously answered all my questions, reminded me of their free shipping/return policy and that they sell first-class luxury items -- you can rest assured you are getting 100% authentic products.
The product arrived and was, indeed, all they said it would be. This linked into my purchasing sheets and utilizing their online chat service. I wouldn't do return business if the first experience didn't delight me. 
It's rare to find a company by accident that is well managed, well run, committed to their product, services, employees and customers.
Not all of my second order arrived, so I emailed them to find out the status. They said the item had shipped, but they immediately sent out a replacement order without any hesitation or hassle. I appreciated that they TRUSTED ME and treated me with professional, friendly respect.
I also like that they are Veteran Owned and Operated company. This in itself isn't a reason to do business with them, but I do think that their company culture of putting the customer and employees first really shines as to their commitment to ensuring that the customer will never be disappointed with their experience at eLuxury.
EVERY interaction, whether it was chat, call or email, was incredible. Just no other word for it. It's rare to find a company by accident that is well managed, well run, committed to their product, services, employees and customers. They are at the top of my ""most admired"" list of companies to do business with.
As a side note, they also have a philanthropic focus on education, military service members, and non-profits who deal with developmental disabilities. Giving back is always nice to see.
Thank you for reading and we encourage you to leave a review for us. We absolutely love to receive the feedback, good or bad. It makes us better at what we do!
Get on over to the eLuxury website to check out our eLuxury sheets, eLuxury mattress pads, and our US-Made eLuxury Mattress. If you have any questions about how and where to leave your review, email us at service@eluxury.com or call at 1-800-977-7433. 
Have you had a good experience with eLuxury? Let us know in the comment section below!