6 Ways to Make Your Bed Linens Last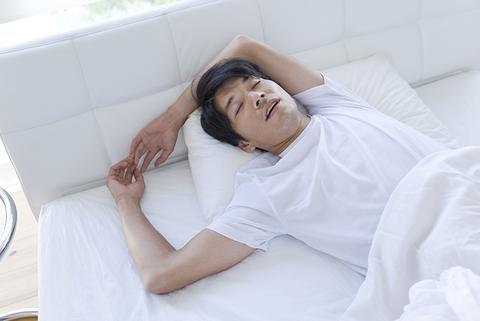 Did you know that we spend a third of our lives sleeping?  With so much time spent in bed, the comfort and performance of your bed sheets, pillow cases and comforter should be just as important, if not more important, than the clothes you wear every day! 
Additionally, bed linens make a huge difference in the atmosphere and general "feel" of a room. If you are looking for a quick way to change the look of a bedroom, no need to get out the paint cans, just change up your bedding!
But, more importantly, bed linens also make a big difference in how you'll sleep.  We take a lot of time to choose our bed linens for good reason; Purchasing a nice set of bed linens is a significant investment.  Protect your investment in bed linens by washing, drying, and storing them correctly! 
Following these six ways to make your bed linens last will protect your investment and will ensure a perfect night's rest, time after time.
1. Carefully Read Labels Before You Buy
The most wear will come to your bottom sheets and pillowcases. Having a second set of sheets to split the time that you use them is a great way to double the life of your sheets. 
In most homes, changing bed sheets weekly is your best bet to keep your bed fresh and comfortable, and to protect your linens from excessive wear.  Pillowcases may need to be changed twice a week in some circumstances.  Your comforter, duvet, and quilts will only need to be laundered monthly.
Most sheets and pillowcases should be washed in cool water with less detergent than a regular load would take, unless the linens are heavily soiled.  
Take out bed linens as soon as they are dry and fold right away.  If the sheets are wrinkled, try throwing a wet washcloth back into the dryer for 10 more minutes.  It is crucial that you wash all of your bed linens in low heat! High heat can damage sheets and cause pilling. Check out our Luxury Sheet Care Guide to learn more!
When looking for ways to make your bed linens last, rotating is key. Rotate your bed linens to promote even wear.  The set that comes off your bed should go back in the linen closet and a new set should go on.  This will ensure that your linens are evenly worn. Finally, some other useful tips for getting the most out of your bed linen investment include: use a gentle wash cycle and avoid using harsh chemicals such as bleach, use a soft mattress topper to extend the life of your mattresses and a pillow encasement can be used to avoid frequent washing of pillows.
Following these steps will ensure that your bed linens will remain a wise investment and will provide a great night's sleep for years to come.  Everyone knows how it feels to sleep in clean, well taken care of bed linens.  Not only do they smell good, but having them wonderfully clean also helps you sleep better!
Take the time to care for your bed linens and protect that investment! 
What do you do to keep your linens in great shape? Let us know in the comment section below!