eLuxury's Best Mother's Day Gift Ideas!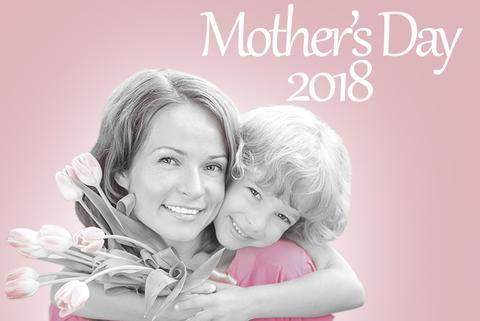 That most important day is coming around the corner where we honor the ladies who brought us into this world: Mother's Day! We here at eLuxury believe that mothers are of the utmost importance. We have some amazing mother-worthy gifts to suggest if you are stuck on what to get Mom this year. Giving the gift of luxury for Mother's Day is a sure-fire way to make sure it's a special day that your Mother won't soon forget. Take a look at our best Mother's Day gift ideas below.
Personalized Robe for Mom
Can you see your mom lounging in a luxurious Egyptian cotton terry cloth robe? Now imagine if it had her initials stitched right on the front of it? Well, dream no more! At eLuxury, we offer personalized robes that will put you at the top of the leaderboard for favorite son or daughter!
Our terry cloth Egyptian cotton robes are thick, super absorbent and would be an amazing Mother's day gift idea. 
Mom could wrap up fresh out of the shower or she could lounge in warmth while reading the paper on the porch. We have many different colors of robes, thread and styles of letters to choose from for the customization. You just can't beat a personalized gift, especially for Momma.
Luxury Sheets for Mother's Day
When thinking of Mother's Day gift ideas, it's good to think about practical use; Get Mom something she can use. Sheets are something that she will use literally ⅓ of her life, so they are the perfect gift. With the warm weather on the way, a set of Bamboo Ultra Soft Sheets from eLuxury are the perfect way to help her keep cool and stay comfortable all Spring and Summer long. These sheets come in striking colors such as Smoke Blue, Taupe, Sage, and Gold. Why not gift mom the ultimate sleep experience; We are sure she'll thank you later!
Is your mom the queen of interior design? Has she been looking for that perfect piece to tie the whole room together? Why not have her check out our area rugs as a kind of "pick your own gift". We are sure that she will find her missing piece to that room in our area rug selection. We offer many different styles and colors, so she is sure to find one of them that works perfectly for her.
A mombie is a mom who has trouble sleeping, surviving on coffee and chaos. She is the mom you most likely see walking down stairs with hair half a mess and Pjs on from two days ago. Don't judge her; Buy her a luxury mattress pad! Once she lays on one of our made in America mattress pads, she'll be counting sheep before she knows it. We have several different options to choose from depending on how your mombie sleeps. Our bamboo mattress pad is made from 30% rayon from bamboo and 70% polyester. The rayon allows for much better heat distribution, so if she is a hot sleeper, this is the one for her. We also offer it in an extra thick version, which has 25% more filling! Our 2-piece double thick bamboo mattress pad and comfort topper is a sure bet to send Mom off to dreamland quick.
Does your mom love her fur baby (or pet, to the uninitiated) just as much as she loves her kids? Is that dog taking up all of your mom's special sleep space? Why not gift her (and her pet) a Dog Bed! We offer our orthopedic pet beds in all sizes for every big, little and in between fur baby with lots of fun and colorful patterns. They are fully washable as well if her pup tends to get it dirty after a lengthy jaunt outside. One of these pet beds could make the perfect mother's day gift for your special mom.
Here at eLuxury, we value Mothers and everything they have ever done for us. Why not find the best mother's day gift right here with us! Do you see any products on our website that you think your mom would love? Please feel free to comment down below with your ideas!