Throw Pillows For Bed Decorating: Everything You Need to Know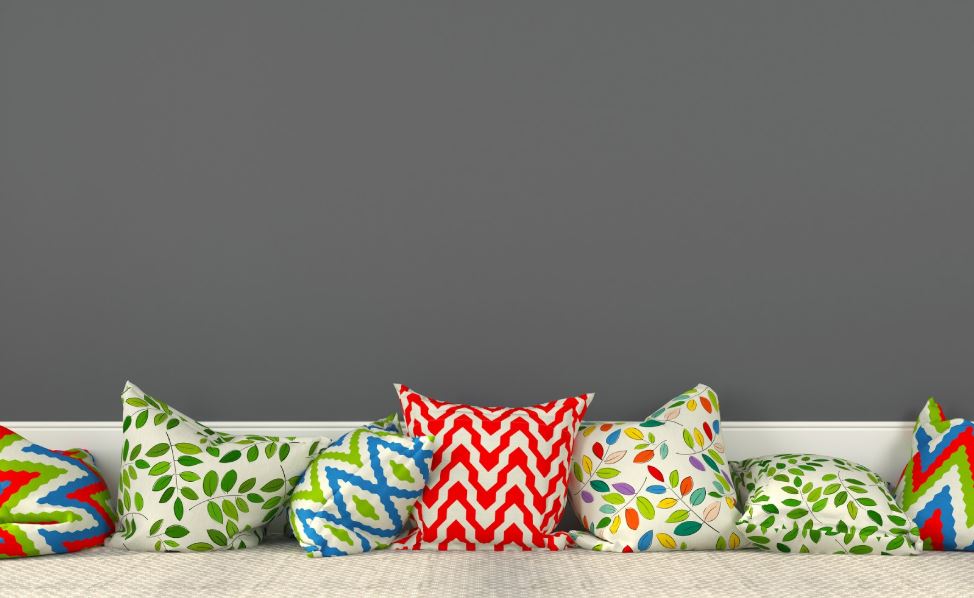 If your spouse has ever complained about how many pillows are on the bed or couch, you know how pillows can become an almost comical source of disagreement in any relationship. Even when you're the one making the decorating decisions, it can become pretty contentious—just between you and the pillows!
But throw pillows are often the perfect touch to finish off a room. They add visual interest and can tie a color scheme together. They can refresh a room without having to spend too much money. So learning more about how to choose to throw pillows for bed decorating is worth the effort.
How many pillows are too many? Should you have an even number of pillows or an odd number of pillows? How do you go about choosing shapes, sizes, and colors? Read on for our expert tips for bedroom pillows. You'll soon be throwing together even a king size bed pillow arrangement with ease.
1. Throw Pillow Size
Most standard throw pillows are 18-inch squares, while oversize pillows are usually 24 inches. But an even more oversized pillow is a great way to make a statement without overdoing the number of pillows on the bed. Lumbar pillows are another great way to fill a space. Try a lumbar pillow in the standard 12 x 18 inches, or go bigger with a 16 x 36-inch pillow.
2. How Many Pillows?
Most modern pillow arrangements look best with an odd number of pillows. Consider choosing either 3 or 5 pillows for an artful look that is pleasing to the eye, but not too rigidly arranged. If you're decorating a couch and want a more classic look, choose 2 pillows for each side of the couch, for a total of 4 pillows.
3. Choosing a Color Scheme for Bed Decorating
Choosing a color scheme for your pillows is usually the fun part. Now that you have the logistics of how many pillows and what sizes to choose, you can enjoy adding life with a fun, bold color scheme, or a calming effect with a more neutral scheme.
Choose colors to fit your personality. You'll have an easier time choosing a color scheme if you choose one patterned pillow and base the rest of your choices by pulling colors from that pillow. 
4. Prints, Solids, and Textures
Should you choose prints or solids for your pillows? And what about adding in textured pillows? The answer depends on the overall look you're trying to achieve. An eclectic or bohemian style could include a mix of prints, solids, and textures. Look for pillows with fringe, weave, or fur for a trendy look. Or if you're sticking with a more classic style, opt for solid pillows in 1 or 2 colors.
Other Tips
Here are a few other tips to guide you as you choose decorative throw pillows for your space:
Choose one cohesive color scheme.

Stick to a symmetrical arrangement.

Avoid using more than 1-2 patterns.

Put the largest pillows on the outer corners.

Don't add more than 5 pillows to any space.

Consider buying new pillow covers to refresh your decor with the season.
Getting Started
With these helpful tips, you're sure to be well equipped to choose decorative pillows for your bedroom or couch. Check out eLuxury today for top-rated sleeping pillows to complement your throw pillows.