7 Side Table Decor Ideas for Every Style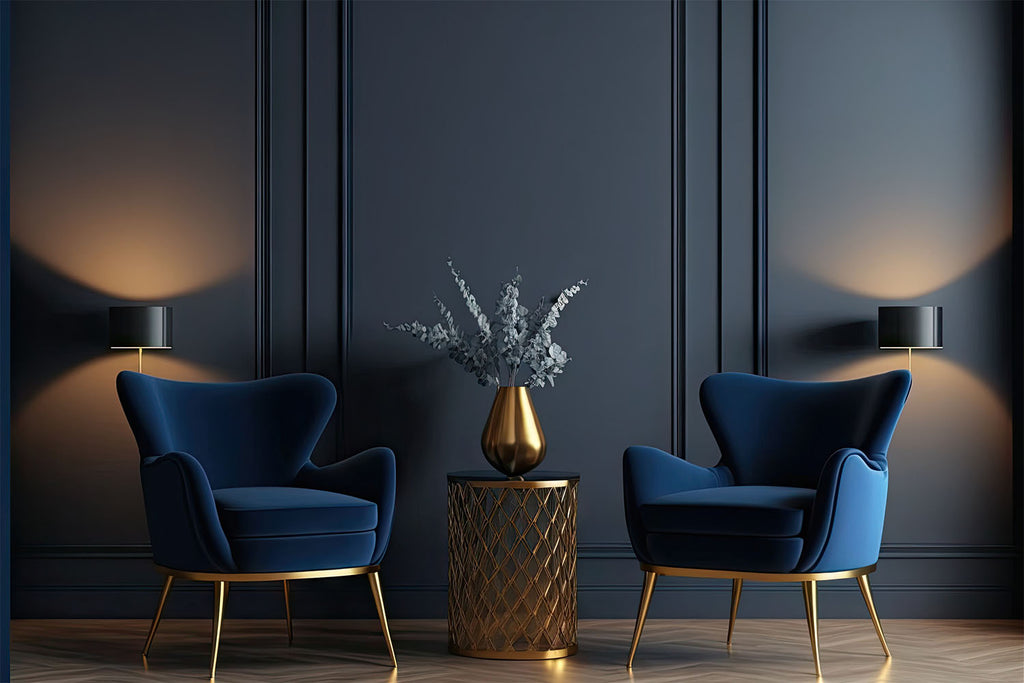 There's just something about a side table that ties a room together. Sure, you've got your coffee tables, bookshelves, sideboards, and other flat surfaces to put stuff on. But having a little table accent as an extra place to put decor can be a perfect touch to a room. 
Sometimes, it can be a bit challenging to figure out how to decorate that little side table of yours. There are so many ideas to choose from that it's like drinking from a firehose. 
To help you on your bold quest to conquer that side table decor, we've come up with a few ideas in every interior design style to help you pinpoint what you're looking for. So keep reading and find out what you can do to make that side table pop. 
General Tips
Before we get into specific ideas you can decorate with, let's first talk about general guidelines and tactics to keep in mind as you decorate. These are a few general principles of interior design that can help you make the best decision for your unique space. 
The Rule of Threes
The rule of threes is everywhere in our culture. Comedians and comedy writers often create jokes in sets of three, graphic designers and photographers divide their work into three columns to help visualize balance, and interior designers like to group decor in groups of three. Three is the magic number, after all!
For side table decor, select about three pieces or less to place atop your table. These three items should be slightly different to provide visual interest. Whether they differ in height, shape, color, or pattern, this will help your decor look intentional. 
Mind Your Color Scheme
Sure, your table decorations are going to be fairly small, but that's no excuse to throw your color palette out the window. When you're selecting table decor, choose elements that are in line with the colors in the rest of the room. 
Of course, you can always choose to have an accent color with your table decor. Just make sure that the accent color compliments the rest of the colors in the room and doesn't clash with them. 
Lighting, Lighting, Lighting!
Lighting is everything in a room. The way a room is lit can completely change its ambiance. Overhead lights can often be harsh and all-encompassing. If you stage lamps all around the room, it provides a dynamic motion, drawing more attention to certain areas than others. It creates so much visual interest, making a room feel super cozy.
Consider putting a small lamp on or near your side table in some form or another. This accent furniture and decor should be well-lit to show off the decor you're curating for it. 
Side Table Decor In Every Style
Now that we've got a couple of general tactics to guide us through, it's time to dive into more specific side table decor ideas. We'll go through some of the big contemporary styles and give you award-worthy decor ideas for each one. Let's jump in!
Scandinavian
One of the most popular styles at the moment is Scandinavian. It's a cozy style inspired by minimalism. It loves natural light and is full of warm neutral colors and earth tones that help the room feel happy yet cozy. It's not overly cluttered. It's simply everything you need to have a modern, clean, cozy home. 
1. A Small House Plant
Scandinavian rooms thrive with greenery thrown in the mix. The natural houseplant color is a perfect accent that compliments the warm tones in the rest of the room. Scandinavian is all about bringing light and life to a space, and a small house plant does just that. 
Adding a simple plant to a side walnut nightstand not only helps the room look stunning, but it can even help to calm your mind and create a space that promotes focus and clarity.
Of course, house plants work in any modern interior design style, but they really shine in Scandinavian. 
2. A Large Candle
Remember, we said that lighting is critical. Even a small source of light, like a candle, can make a room feel (and smell) so much better. Candles are a classic table decor idea that isn't going out of style any time soon. They're multi-functional, maximally cozy, and so fun.
You can always get your standard large candle from the store that will last you a long time. Candles with wooden wicks have this pleasant crackle to add to the coziness. You can even go with a bowl candle with multiple wicks. This will last you for weeks and weeks, and the decorative bowl will add to the room's atmosphere. 
Industrial
The industrial style is on the other end of the spectrum as Scandinavian. Industrial uses darker neutrals like grays, blacks, and browns. You'll find exposed brick, concrete, and open ceilings that show the rafters. It's a sophisticated way to use raw materials in design. 
3. Black Geometric Lamp
Unique craftsmanship has a great home in the industrial style, so a lamp with a unique shape will fit right in. Imagine a metal lamp with sharp visual lines and a shape that defies logic. It will make for a conversation-starter table-topping piece. 
On top of that, industrial-style rooms need warm light to balance out the cool color tones, so the lamp serves multiple purposes. 
4. Catch-All Tray
It's always nice to have a stylish catch-all tray somewhere in your living room or bedroom. It's an excellent place to put remotes, your keys, and other little things you need to keep track of. And you might as well make your tray stylish and pleasant to look at. 
The functionality of this tray goes right in line with the pragmatic industrial style. It's a brilliant move for your side table. 
Mid-Century Modern
This is one of the most classic interior design styles out there. Mid-century modern is also inspired by minimalism, but it's more practical and comfortable. The furniture isn't ornate, but it features beautiful shapes and figures. You'll find lots of wood, leather, and metal. It's organic and classy, and you'll find pops of colors like oranges, yellows, greens, and blues. 
5. Display Books
Nothing looks more sophisticated than a display of beautiful books on a side table. It's the perfect decor for the mature mid-century modern style, so it will really help tie the room together. 
These books will not only look fantastic sitting there, but they'll give you something to do while spending time in your room. Maybe you keep your current read on the table at all times, or maybe you get a coffee table book with gorgeous pictures for your guests to skim through. 
Modern Farmhouse
The modern farmhouse style is charming and soothing. It's full of light and warm neutrals, but there's a country feel to it. You'll often find sliding barn doors, antique furniture, and maybe even some old farm tools as decor.
6. Important Pictures
In a family style like a modern farmhouse, pictures make for the ultimate decor. Who doesn't love to show off themselves and their loved ones in their home?
This is your space, so you are welcome to fill it with the things that matter to you. So get a high-quality frame that fits your home's style and show off you and your loved ones to all who will see.
Art Deco
Finally, we have the art deco style, which feels like something out of the 1920s in the best way. This style, as the name implies, places high value on art. But more than that, all of the furniture and design elements are pieces of art on their own. Rooms are full of color with lots of eye-catching shapes and unique pieces.
7. A Small Sculpture or Vase
A small piece of art is a great way to fit into an art deco-style room. These rooms are meant to be bursting with creativity and personality, so find a table-top piece that inspires you. Give your guests something interesting to look at no matter where they're looking in the room.
A Beautifully Decorated Side Table
Now, you should have plenty of ideas whizzing around in your brain. No matter what style your living room is, there's a way to decorate the side table that makes you happy and gives your room even more personality and style. If you try these ideas out and love how they look, let us know in the comments below!
 Sources:
5 Interior Design Styles that You Can Incorporate Into Your Home | The Art Institutes
Biophilic Design: Integrating Plants Into Modern Interiors | Society of British Interior Designers
Why Lighting Design Is So Important | National Kitchen and Bath Association